Co-founder and photographer of The Kumo Collective, Katarina aspires to promote the beauty of international culture across borders. Recently graduated from McGill University, where she was lucky to work as the photography editor for the local newspaper, Le Délit, she was offered an exeptional introduction to the power of words and journalism. Always looking for an intellectual stimilus, creating a cultural magazine such as The Kumoite simply seemed like the right move to crown the inspiring project that the Kumo collective is.
Editor in chief and writer for the Kumo Collective and more specifically The Kumoite, Axelle started writing as a key to unlock her emotions before realising that her words could be a tool to give voice to people who don't have a voice themselves. Currently finishing her studies at the University of Exeter, she is slowly but surely starting her dream career as a journalsit by writing for Exepose (Exeter University's Newspaper). Pursuing her desire to discover the world and bring its people together, joining the Kumoite embodies both creativeness and connectedness Axelle aspires to advocate.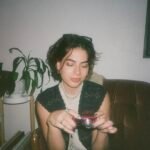 Recent psychology graduate, Patricia is a passionate artist who is consistently searching for new methods to combine her passion for human understanding and art. Bringing people together in a safe environment while generating creativeness wherever it shines is what she seeks to achieve. You will probably find her writing about it or capturing beauty throught photography and paintings.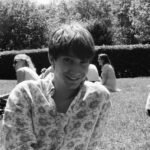 Paolo is currently based in London, where he is finishing his master's degree in ecological economics. He loves delving into conversations with artists and artisans and processing his impressions through writing, photography, and radio. He has contributed photographic series to !GWAK and La chaise jaune and has developed podcasts for SOAS Radio, Sorbonne University Radio, and Panoramic the Magazine, where he is coordinating the creative direction of the upcoming print issue.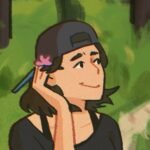 Danielle is an early career art writer based in Phnom Penh. She was born in the pacific northwest of the United States and split most of her life between Seattle, Phnom Penh, and London. Her writing is most influenced by these places as sites of intellectual, social, ecological engagement.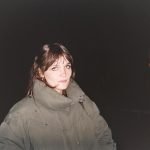 Eleonore is a French and American student passionate about finding new ways to express herself and archive her life. Finishing her studies in Cultural Studies she started writing to try and make sense of the world. Quickly she realized most of her work was focused on collecting memories of adventures and friends through film, photography, poetry, collages and any new medium she can put her hands on.
Contributing Author​ and Visual Artist
Sofia is an environmental science student who splits their time between Washington DC and Tokyo. 
She writes to understand what she does.   
Contributing Author​ and Visual Artist
With her Bachelor in Geography, Emilia hoped to understand the world better, but found herself more confused. She has found great freedom in expressing herself through multi-media approaches and embraces the craziness of life through writing, conceptual thinking, and collage making. Through the struggle of not finding a category suitable to her, she has embraced the whirlwind of contradictions that is life!
Contributing Author​ and Photographer
Canadian-based photographer, Frederic Leblanc is seeking poetry through life going by the nature, the cities and human being. We can describe his work as a romantic melancholia and soulful quest.
Celia is currently in Montreal and in her last semester at McGill. She loves creative writing and journalism. She wanted to write for KUMO because one of the best parts of her experience in Montreal has been seeing the people she loves become confident and excited about their art. Being surrounded by flourishing minds that let themselves embrace their creativity and expressions has truly been an honor for her. She is very proud to have had the chance to see them become more and more confident and passionate about their art. To her beloved artists: Be proud of your journey and art. Thanks for sharing it all with us and for all the memories you've created on your way.
Contributing Author and Photographer
Hans has lived most of his life in the Pacific Northwest United States.
He's currently in Tokyo where he writes, takes pictures, and rides his skateboard as much as he possibly can.
He thinks life is really weird and beautiful, and tries to make sense of that in his work.
Laetitia is a French and Australian student who has lived in France, Indonesia, Australia and is currently living in Montreal.
She loves learning about pretty much anything, reading, dancing, music and dogs. She is happy to write for KUMO, it is a fun way for her to share her findings with a bunch of creative Kumoïtes.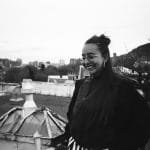 Zoé is a young franco-german writter who grew up in Latin America. The topic of home and friendships have continuously inspired her writing. She is grateful for Montreal's art scene and to its people for their warmth. @easyzoro
Maëlle is a French artist from Bordeaux. She moved to Montreal in 2017 for her studies and that's where she discovered her painting style, a very colorful and geometrical one that is inspired by women, in all their forms.

Aku studied English & History at university and as a result, he has spent a lot of time between the pages of books, reading anything from politics to comic books. Aku spent most of his life in England and has always been interested in fashion and the myriad outlets of pop culture. So, now in Japan, he spends most of his time lost in all the unique forms of artistic expression he can find.
Want to become
A Contributor
A Subscriber
An Author
?
As a new platform, the Kumoïte is always looking for new writers and illustrators to join our team! The magazine is composed of different sections promoting different forms of written expression. From articles about culture and society all the way to creative writings, The Kumoïte is the platform that will allow you to get a curious international audience. Becoming our contributor does not mean constraints, but rather creating at your own pace while knowing that you won't have to worry about editing and publications. Without mentioning that no experience is needed, just you and your favourite pen. If you want to learn more about contributions please feel free to fill out the form below, and one of our editors will be more than happy to guide you through the next steps.