Photographer Killian Bizais, aka DirtWalkWithMe, was born in Brittany, France in 1999. After joining an art school in Nantes for a year, Killian dropped out to make art in different forms. From creating a brand to modelling, making photography and from time-to-time music, the artist shares his inspirations and aspirations with Kumo. DirtWalkWithMe also exhibited his work during the Lost in Paris event last June, in an exhibition called Flashing Light, which he shares more about in the article below. 
Can you present yourself, name, age, where you were born, what you study/studied anything you want to share about you! Where are you from, where do you now live…
I first created a brand called Rimbaud with two friends, which was a success, we sold a lot in our city, and it taught us how the fashion business works. The brand evolved when we met a Parisian designer Angel Espinosa and started the up-cycling brand Silly Collapse. This brand gave us the contacts in Paris to begin to work in arts. It's all about the network. Now I'm mainly in Paris for work and in the French Rivera for inspiration and the sun, and I need sun for inspiration [laughs] but I'm thinking about moving out of France for a couple of months maybe to Italy or London. 
Where does your passion for photography come from? 
I'm lucky to have a mom who brought me to museums from a very young age and a dad who made me listen to music when I was in my mom's belly [laugh]. My dad was a landscaper and painted gardens, so when I was a kid, I stood on his knees and just looked at him creating works of art with trees and flowers, creating a mood, an energy by assembling natural things. The culture they brought me, helped me develop my artistic mind. 
They let me do my brand when I told them I was going to drop out of school and that was my first step working in the world of art. 
When was the moment you knew that it was time to fully concentrate on your passion?
I fell in love with photography when I made a shoot for my brand and the photographer had an analogue camera. I had already done photo shoots but not in an artistic way, so I went to Emmaus, got a camera – Nikon EM – and began to shoot a lot.  At this time, I was with a girl who gave me a lot of inspiration, so I did a lot of shoots with her. After that, I decided to do my first solo project with a model from LA. And everything began during the 2021 Fashion week, I followed a model friend in the Casablanca casting while pretending I was his agent and when I was in, they thought I was there for modelling, so I told them I was a photographer, and they took me to Charaf. He loved my work and the next day I was with my camera on this big shoot at a private club on the Champs Elysée. That was the beginning of everything because I met a lot of people I work with today especially Ryan Pellegrini, who is a close friend now and a lot of models I worked with later or who became friends. And after all this, a friend named Cocoa plugged me for a shoot with Canada Gosse and I decided to focus on photography. Now, I have a camera on me at all times ( cannon A1 or MJU ) to shoot every day life moments in addition to my pro shoots.
What are the things or people that have inspired you and are still inspiring your work?
First of all, all the people I worked with at the begining, Coralie Waterlot who taught me a lot of things, Adrelanine, Estelle Avril. I mainly worked in fashion at the beginning and I still love it but now everyday life inspires me a lot because it's simply more real. I have the chance to have friends who inspire me: dajak for the music, Maxime Ellies for the videos and a lot of model friends. A painter named Chich made me change my vision, he taught me that if you want to create art you just have to do it, so I took more lifestyle pics, or as my friend Estelle calls them 'stolen pictures', where you capture a real moment of life. And I have the chance to live in Paris where a lot of amazing things happen. Now I'm more focused on capturing the energy of a moment rather than simply making nice pics. So my everyday life here and the people around me inspire me the most, and when you add music to that, life becomes a movie.
It's cliché, but the things that inspire me the most are love and nature but love in general, like why people have these feelings. Life in general, watching how people live life. I'm omniscient, I try to understand their feelings.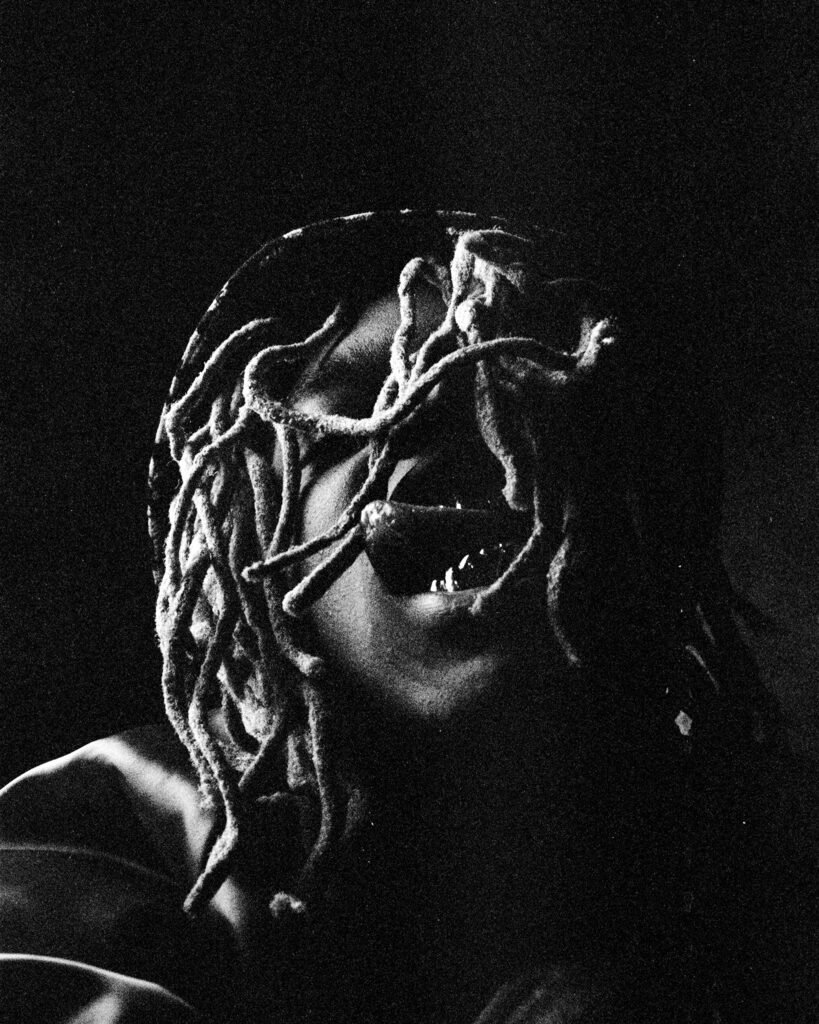 How would you describe your creative process?
I don't have a specific creative process, the most important thing for me is energy, I create when I feel able to do it when something or someone in my life makes me feel good or bad. I write some words that can bring me back to this emotion and I focus on it when I'm alone. But when I create, I can't be alone, because my feelings evolve too fast, and I get lost in them. 
Overall, it's very spontaneous, when an idea passes my brain, if I choose to work on it, something happens and I create.
Where do you see yourself in 5/10 years with photography?
 I want to take pictures with a more journalistic angle, see new cultures and open my mind. Trying to open one's mind is very important for me, going out of my comfort zone. So, I'll still be making art, but I know I'm going to be a different person, so my art is going to change with me. And I want to work in studios, always, but by adding a lot of forms of art, making videos, music, and more immersive experience.
What do you look for when you take photographs?
It depends if I create for me or for a client. When I work for a client, I try to catch what they want and desire, I ask for inspiration, music, work of art and the purpose of the shoot. When I work for me, I try to express what I have in my mind with the people I work with and find a coordination, between a feeling and an energy, the rest is magic. My body does what my unconsciousness tells it to do, and my consciousness makes this real. It's all about energy, creative energy.
Why do you use analogue to capture your photographs?
I use an analogue camera because it's just more real to me. There is a physical connection between me and the picture. It's like the film and camera I use have a story, a soul. You can't have that with a digital camera, they're created to have a final image too clean, I don't love it when it's too clean, it's important to have a part of unforeseen, a part of natural. 
And you don't have an unlimited try with an analogue camera, so you have to wait for the perfect moment to take the shot. 
What do you try to say, show through your lenses?
All the things that happen are what they are, but they become magic when your perception interprets these things, so I try to show these things that happen in a cinematic way. You can watch a tree and just see a tree or think about how that tree grows and see how this is amazing. 

For those who have never seen your art, how would you describe it? What is that you are portraying?
Like a painting of life and feelings, but exaggerated. For being focused on only one thing, for having pure emotions.
Referring to the work you exhibited at last year's Kumo event, Lost in Paris, what was the story behind the name of the exhibit?
It was called Flashing Light, in reference to Kanye West's song, I love his art so much, and it referenced to the runway light, 'spotlights on the model during shootings and fashion show'!
What is your message behind Flashing light?
This shoot was about the fashion world which can take you into a fake materialistic world. A world that makes you (in the place of the model for this shoot) blinded by the luxury world, so the model is in a fake place and wants space at a time when he can't have it because of the fame (represented by the two girls) so at the end he is himself and is happy.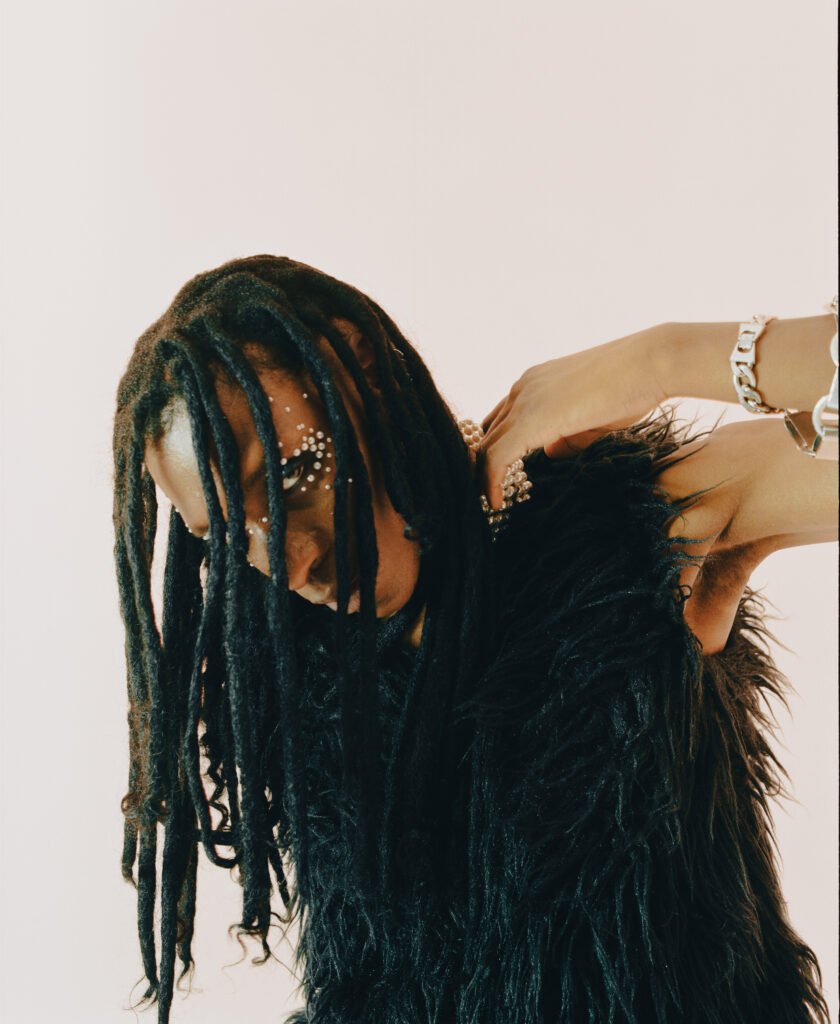 What do you hope and wish people to feel when they look at your photos?
I don't wish for people to think something special, my shoot is a message of hope, reagrdless of the topic. Art is about perception so if they don't see what I want to explain, fuck it [laugh], This is the goal of art, when I make it public, my work of art belongs to the people who see it. 
But is there a storyline to follow?
Yes! But like I said before it's only if you want to know my perception, you can be the judge of it.
You mostly shoot portraits, why is so?
 I want to be close to the models' feelings, I love human emotions and trying to catch those of the models I shoot, especially the eyes. 
 And finally, can you tell me how your exhibition went during the Lost in Paris event?
It was a great experience! We received so much good energy! I had already done a few exhibitions, but the fact that it happened during the Fête de la Musique added an amazing atmosphere! I didn't know the other artists I worked with there, but they were all great encounters! And, of course, the musical artists were incredible!