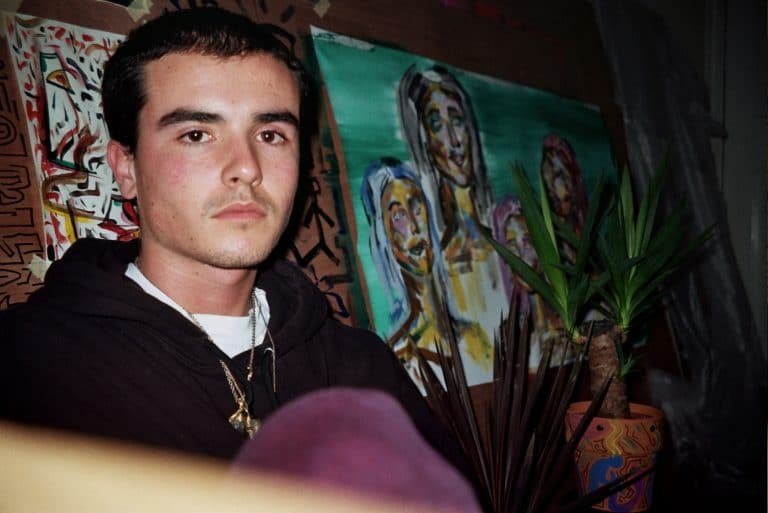 Cascante, born in the Spanish city of Madrid in 1999, is a 21-year-old student of business administration and management. In recent years, he has had the opportunity to move around the world, and this has led him to meet a group of very creative and proactive people and artists who have inspired and motivated him to begin exploring the field of visual arts.
In 2019 during his exchange in Montreal, he began to develop a great interest in painting, seeing himself surrounded by such an authentic, extravagant and imaginative environment. This prompted him to start his work, which is mainly characterized by the use of explosive and eclectic combinations of colors, which give shape and face to his ideas. 
The main theme of his creations are faces and abstract forms, which he uses to express situations and feelings in a conceptual and colorful way. 
His most common medium is acrylic on canvas, although he sometimes mixes other materials, uses collages, or customizes clothing. 
He is currently in Cardiff, where he is beginning to use larger canvases, which will begin to publish and some will be available in Kumo Records.