Our Favourite Projects Vol. 3
About the artist: Freddy Carrasco is a Canadian visual artist best known for his unique illustrations and character design. While you will most likely have seen his work in connection to established brands like Cartoon Network, Adidas, and Nike, it's his collaborations with burgeoning brands and artists (such as Tokyo Vitamin and Agnes Kruel) which highlight that Freddy Carrasco is truly an artist of the people. A project which underscores this is the first of Fred's work that I was introduced to, his graphic novel, Gleem
About the project: As an avid comic book fan, particularly a fan of indie comics, I knew immediately that Gleem was more than just a graphic novel, it's equal parts surreal and relatable: an amalgamation of Freddy's creative influences. His globalised background (Caribbean heritage, Canadian upbringing and recent years spent in Japan) all overlap as they've merged together into a single body of work: Gleem. It feels, at first, like a firmly grounded coming of age story but quickly diverges into an explorative trip that bends genres and storytelling techniques as a whole. There is no way to better appreciate Fred's work than reading Gleem, and this is why it has quickly become one of my most gifted and recommended items (my mum even got a copy on her birthday).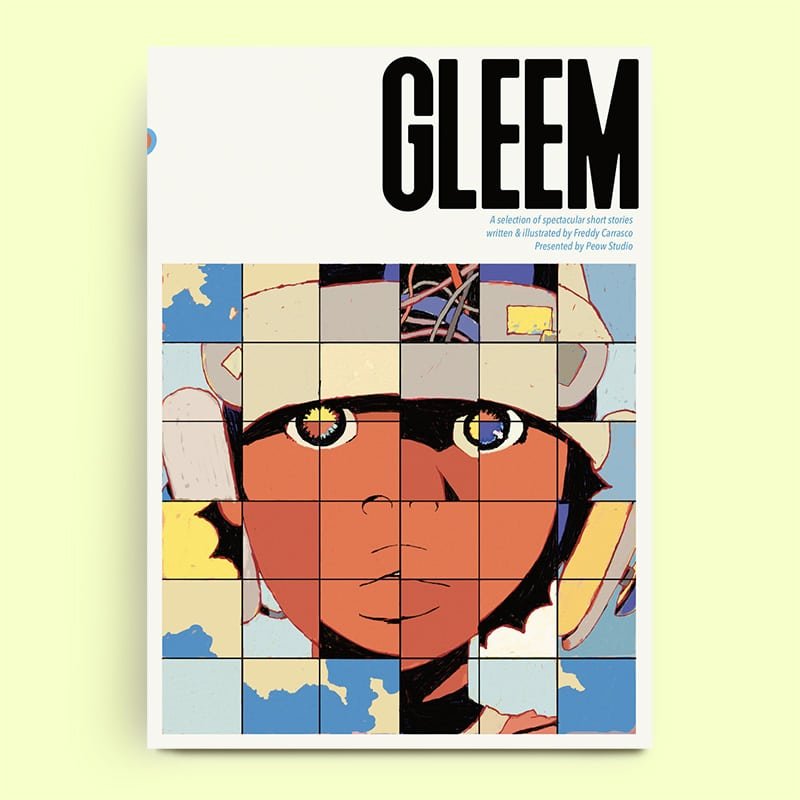 *This is a placeholder for an upcoming project that's already guaranteed to be a favourite*
About the artists: Gliiico is a Canadian-Japanese band currently based in Tokyo. Gliiico is made up of the three brothers Nico, Kai and Kio, who happen to be some of the best dressed and most talented musicians in Tokyo. Considering how diverse their talents are, how consistently they're working throughout Japan in everything from sound engineering to modelling, you'd be surprised they have time to make music at all, let alone music this good. With only 3 songs (Around, Nonchalant, Isn't It Strange) they are able to display their diverse musical background, genre-bending vision and meticulous approach to producing music. Truly, it isn't a matter of 'if' you hear the name Gliiico, but 'when'.
About the project: In the year I've been following their music, they've gone from humble beginnings with their first song 'Around' (with a video that perfectly introduces the brothers' personalities) to having an upcoming EP with Loota (from Keith Ape's "It G Ma"). This newfound acknowledgment Gliiico have been receiving also extends to the fashion world as they have been featured in numerous fashion campaigns, including Coach and the prestigious Rakuten Fashion Week. Their EP with Loota should be released any day now and their album's release has been one of my most anticipated drops and is now just months away: it's only a matter of time until you're hearing their melodies throughout the streets of Tokyo.

About the founder: Agnes Kruel is, in one word, inimitable. Meeting the Atlanta-raised designer behind the brand (which is also called Agnes Kruel) is undoubtedly going to be a memorable experience. After coming to Tokyo to study fashion and design, he boldly dropped out to pursue his own brand; that decision and that dedication to his own creative vision is already revealing itself to be the right one. The first time I met Agnes he was wearing his own tank top with a series of images from the golden record. These images are intended to communicate all that intelligent life would need to learn about humanity and earth and they are stored on the satellite which has ventured further into space than any other. It's fitting that one of the most unique creative minds in Tokyo, he would adapt the golden record as a graphic because both are pioneers in their own right, venturing into unexplored territory.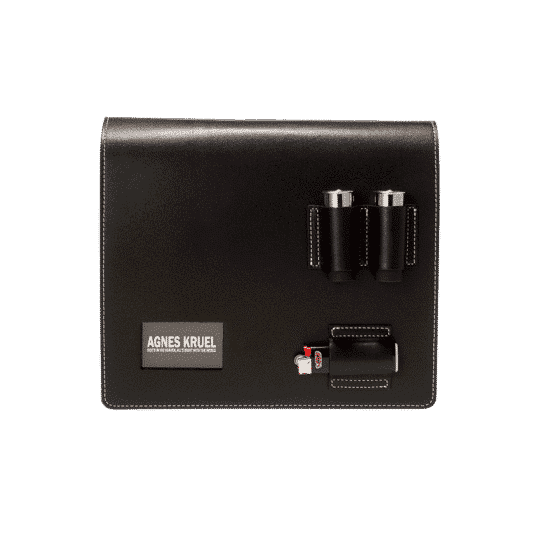 About the project: His latest collections have focused on a key theme of his creative vision: Americana. All leather and laden with shotgun casings, his most iconic design, the "12 gauge" bag looks just as at home on the streets of Tokyo as it would in a spaghetti western. Bridging his current home, Japan, with his myriad cultural influences has become a hallmark of the Agnes Kruel brand and alongside German graphic designer Robert Radziejewski Agnes has done exactly that with his monogram which melds his own initials with the kanji for water, the ultimate form for fluidity. While he collaborates with some of Tokyo's most creative forces like Freddy Carrasco and Tokyo Vitamin, it's his own collections, inspired by everything from Americana to scientific exploration that reveal his truly boundless creativity.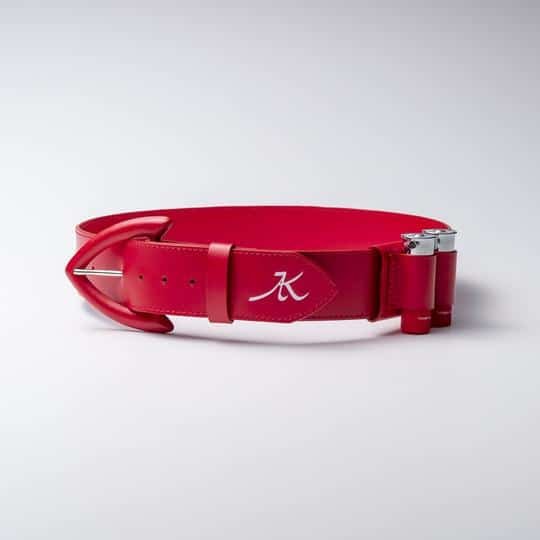 About the founder: I have been given multiple opportunities to write and work with this team so I can say, from first hand experience, that in all things creative, Adrian Bianco is an absolute unit. No one works harder, faster or in as many directions as Bianco. Born in Germany and making a name working with numerous creative agencies and publications like Vice, Bianco came to Japan with the knowledge and creative insight to venture out on his own and that's exactly why he's such a formidable creative force today. While his creative company BiancoBianco produces shoots and editorials for everything from locally recognised brands like CCP to globally established names like Adidas and ASICS, it was his work with his own online publication, Sabukaru, where our paths crossed
About the project:  Sabukaru is an online publication that consistently produces some of the most interesting, unique and well-researched explorations of subcultures you can find online. The focus is usually on Japan, as Japan is Bianco's current home, but it avoids all the trapholes of Japanese-focused content that is made for an international friendly audience. You won't see superficial explorations of Japan, but hard-hitting and in depth looks at aspects of culture you would only find out by living there. That being said, Sabukaru is definitely not limited to exploring just Japanese subcultures as they also feature everything from interviews with international figures (such as one with the above mentioned Freddy Carassaco) to deep dives into global internet phenomena (read the articles on liminal spaces to understand). Ultimately, if it is about subcultures in any capacity, Bianco is involved and has likely already produced unparalleled quality content on it.